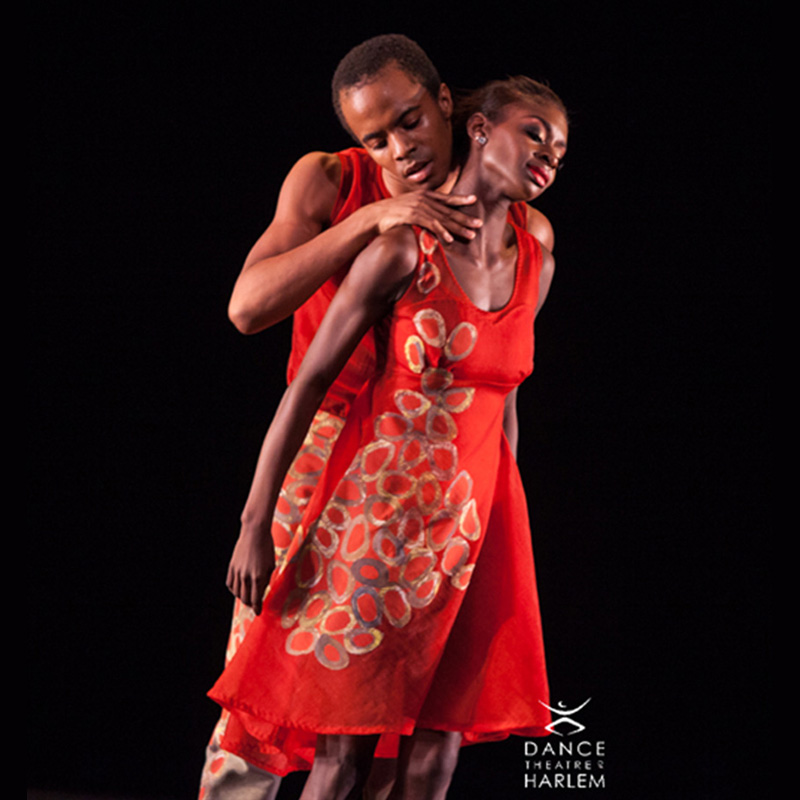 Dance Theatre of Harlem, Dir. Virginia Johnson, 2012
Insistent time maps our days. But, when we are in love we surrender to unbridled time. What we share together during this span seems "out of time." And then, too suddenly, time shifts into focus again. An imprint of what we shared lingers, and traces of remembrances float into view. Yes, we crawl, walk, run, and love in time. But in these brief, wondrous periods we experience timeless love, and we dance our being.   – Helen Pickett
Dance Theater of Harlem, When Love at Lincoln Center.
In Helen Pickett's "When Love" (2012), a duet of mutual devotion to the love-story finale of "Einstein on the Beach," Emiko Flanagan's joyous clarity justified Dustin James's adoration.
Andrea Mohin/The New York Times
---
When Love' was so beautifully done that it brought tears to my eyes.  The choreography was spectacular, as was the choice of music.  And the two dancers!  It felt so personal…the way those two dancers interacted with each other…so honest and intimate.  And I really loved the simple movement a few times, where the dancer would reach their arm over their own head to lightly tap their partner on the top of their head.  So beautiful! -Lynn Nevins, Spectator
Dance Theatre of Harlem. Here we go! I am excited to start. This is not only a new duet, but also a budding relationship. We are here in the studio, creating, to support the reinvention of an iconic dance company: Dance Theatre of Harlem. I am honored to be a part of this process.
The 1st day starts with introductions…Two dancers, Andrea Spiridonakos and Ramon Thielen, a ballet mistress, Kellye Saunders, and I. We are here because of Virginia Johnson.
We dig in. I watch the dancers interpret the steps. I get to know them and they get to know me. We start to riff. We repeat and go on and riff, we repeat and go on. Then 3 hours are finished and I wonder how the time went so fast.
Only five rehearsals later, we preview our efforts to a warm crowd assembled for Harlem Dance Works 2.0.  What a great night!
And here we are today, Monday, October 26th, to continue our process.  I walk into the studio and see the dancers warming up. We smile and hug. We know each other better now.  I put on the music, I listen, and I get up and start to dance. I stop in the middle of the phrase and say, "Did you catch what I just did?" Collectively we recall the movements. Ahh, a few moments further in the music. I listen again, as they practice and so the day progresses. Three hours pass and again I wonder how where the time disappeared. Oh, I love this life.
A day in the studio compares to almost nothing. 
Helen Pickett