| | |
| --- | --- |
| 2017-2015 | Impressing the Czar, Agnes, Dresden Ballet, Dir. Aaron Watkin, Palais Garnier, Paris Opera; Semper Oper Ballet, Dresden, Germany |
| 2011- 2005 | Impressing The Czar, Agnes, Royal Ballet of Flanders, Dir., Kathryn Bennetts. Belgium, France, Montpelier Dance Festival; Scotland, Edinburgh Festival; Frankfurt, New York, Lincoln Center Festival; London, Sadlers Wells; Shanghai, Stuttgart, 50th Anniversary of Stuttgart Ballet; Paris, Théâtre National de Chaillot |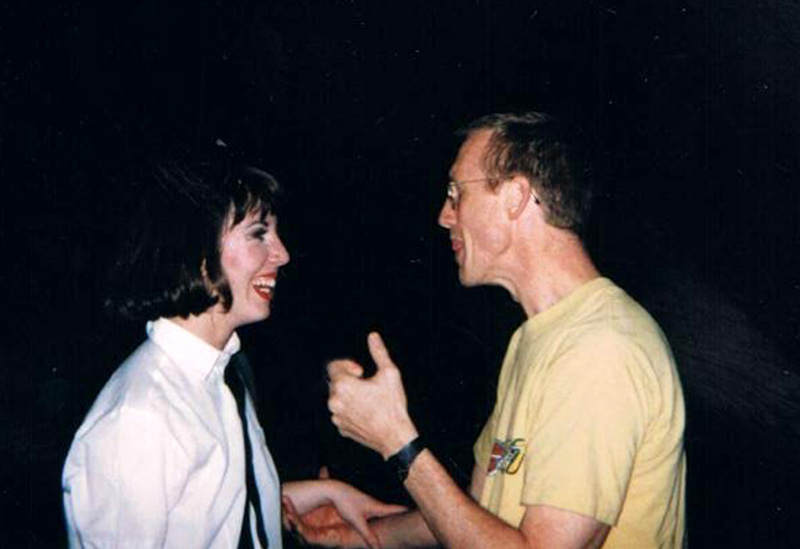 Helen Pickett and Bill Forsythe after Impressing the Czar.
Helen Pickett, as the only guest brought in for Czar from the Ballett Frankfurt cast, relives her role as the evening's host/auctioneer: in the main speaking part, going right through to being one of the group members of frenetic Bongo Bongo. She has one of the most magnetic and charismatic presences I have seen. Someone with that insane intelligence that combines an ability to improvise, appears to be totally off her rocker, but at the same time knows exactly what everyone is doing around her and where she wants to go with it. She should be given her own talk show, or at least a guest spot on Saturday Night Live.
– Jason Beechey, Dance Europe